SCAMBIO DI CARTOLINE TRA
I BAMBINI D'ITALIA E
I BAMBINI DI GAZA

2009

RIEMPIAMO IL MEDITERRANEO DI MESSAGGI DI PACE!!!

The children have sent a message of peace, a greeting of peace, to children of Gaza and West Bank, Israel and Lebanon.

You can fill out a postcard for peace for elementary schools in Gaza, West Bank, Israel and South Lebanon.
Postcards for Peace by children of Gaza to children of Italy
Dear,
I miss you very much and I hope everything is well for you.
These images of the cards of solidarity, which sent from you to me .I worked activity with groups of children and talk about these cards and children from Jabalya camp to send a message to children who sent cards .
I hope to send children messages from Jabalya camp to Italian children these some photos from activity and give me reply after see this photos and messages .
In conclusion, if the possibility of continuing the work of twinning between the children of Gaza and the children in outside world such as cultural exchange


Note: This activity is part of the activities, the Group is one of the groups of children to be part of the photo cards will try to send you cards and pictures of the other groups, the other in the coming days.
I hope see you again in Gaza.
Take care
Mohammed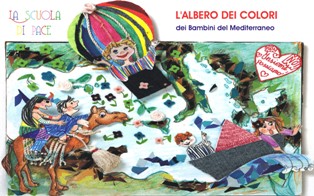 guarda le altre opere dei
Bambini del Mediterraneo